Raleigh, Wilmington, & Charlotte's Finest Pest Control For 40+ Years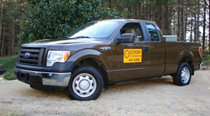 When you need pest control services in North Carolina, choose Economy Exterminators for professional, comprehensive, guaranteed pest management. It's no surprise that we have loyal clients from Raleigh to Charlotte to Wilmington — as an award-winning, industry-leading pest control company, we've earned a reputation for our Pest Elimination Plus program.
PEST CONTROL HOME SERVICE
At Economy Exterminators, we carefully design pest treatment solutions around your unique needs, focusing on the safety of your family, pets, home, business and the environment. We recognize that each home service requires a unique profile and set of solutions. There is no "one size fits all" approach to pest control, and we recognize the need for custom-tailored home service to fit your specific needs.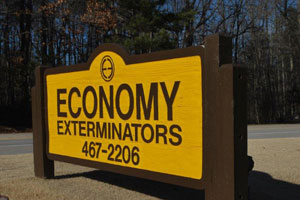 Hard-Working Pest Control Professionals
The caring pest extermination pros at Economy Exterminators will work diligently to gain your trust, confidence and your total satisfaction.
From termite control and bed bug extermination to commercial pest control and Pest Elimination Plus, our trained specialists provide effective pest treatments while putting your safety first. Schedule a free pest inspection today in any of the following areas:
Looking for pest control services in the Triangle area? Economy Exterminators is your answer. We have more than 40 years of experience providing Raleigh homeowners and business owners with protection from ants, cockroaches, spiders, termites and more!
Are you the owner of a home or business in the Charlotte area that is experiencing a pest infestation? Turn to the pest control professionals who have been serving Western NC since 1976: Economy Exterminators.
Living on the NC coast is great until you experience a pest infestation in your home or business. Economy Exterminators is here to help! Rely on our Wilmington pest extermination professionals to exterminate ants, termites, cockroaches and more.
WHY CHOOSE ECONOMY EXTERMINATORS?
An industry leader since 1976
Competitive pest control prices & free pest inspections
Fleet of 40+ vehicles allows for immediate response & on-time appointments
Local, trained pest specialists serving Charlotte, Raleigh, Wilmington & the surrounding areas
Fully-insured
Cutting-edge technology & exclusive, propriety treatment methods
Specializing in pest prevention & peace of mind!
The pest control industry has changed dramatically in 40 years and so has technology. But there's one thing about our industry that hasn't changed: we know that homeowners and business owners alike want their pest problems resolved quickly, safely and conveniently.
Economy Exterminators' focus is placed on safety, convenience and the elimination of future pest infestations. We use integrated pest management (IPM) methods to ensure that each pest control treatment is effective as well as safe for your family, pets, property and the environment.
Economy Exterminators' Raleigh pest control, Charlotte pest control, and Wilmington pest control technicians are either licensed, certified or in the process of being certified. Ongoing training means that our company is always growing and improving. We're also proud to have been asked by researchers and manufacturers to help in field trials of new cutting-edge pest extermination and control products, including several termite control products.
When you're choosing a North Carolina pest control company, choose the one backed by cutting-edge technology and over 40 years of experience — chose Economy Exterminators! We're proud to serve residential and commercial pest control clients in Raleigh, Durham, Cary, Apex, Charlotte, Wilmington and the surrounding areas. Call our toll free number today to schedule your free inspection!