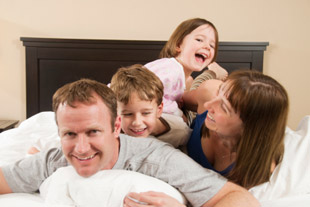 A local pest control company with a history of exceptional service, Economy Exterminators is proud to have many loyal customers in the Durham, NC area. If you have a pest control need at your home or business, consider the exterminators Durham trusts: Economy Exterminators!
Along with competitive prices on a full range of pest control services, we offer free initial pest inspections. Contact us today to schedule your inspection so we can identify your pest control problem and get started eliminating pests from your property: (919) 362-1000
Our Durham pest control services include:
"Caring People — Careful Solutions℠"
Each service we offer is performed by a professional Durham, NC pest control specialist who truly cares about your safety and total satisfaction. We carefully design a custom pest control plan for every client, mindful of the fact that every building, infestation and environment is different. Each pest treatment is created with the safety of your family, pets and the environment as our first priority.
At Economy Exterminators, we stand by our work — each of our pest control programs is backed by a money-back guarantee. You can rest easy knowing that when Economy Exterminators is on the job, your pest problem is history.
Schedule your free pest inspection today!
Leave your pest concerns to us. With careful integrated pest management (IPM) practices, the latest technology and a skilled team of pest control professionals, we'll have your home or business pest-free fast. Contact Economy Exterminators today!
We're proud to be Durham, NC's choice for pest control, from Chapel Hill and Carrboro to Hillsborough and everywhere in between.