For over 40 years, Economy Exterminators have been the experts at pest control in the Raleigh, Wilmington, and Charlotte areas' synagogues, churches, and temples of every denomination. Pests such as termites can undermine the integrity of buildings, rodents can cause electrical fires by chewing through wires and cords, and insects can turn into unwelcomed guests in a community-centered organization.
Call our Toll Free Number today to schedule your free inspection and quote with the best local pest control experts at your church or place of worship!
Religious Groups Pest Control
Our commercial pest control solutions are perfectly tailored to provide discreet, on-demand, and customized pest control for your church, temples, or other house of worship. One sighting of a cockroach, rodents, or other pests could affect your membership and reputation. Sources of food, water, or open trash can attract pests to a church, and our pest control experts are there to help you tell these pests that they are not welcome. We provide church pest control services in Raleigh, Charlotte, Wilmington, and surrounding areas; call us now for a free inspection and quote!
No More Church Mice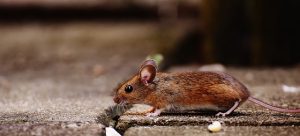 Whether it is a rodent infestation or cockroaches, our church pest control experts are here to help you with your specific needs and creating a custom pest control solution tailored for your place of worship. Our customized integrated pest management (IPM) techniques are used to determine the best course of action and the perfect implementation schedule for your specific pest control needs in your house of worship. Economy Exterminators is the one-call church pest control solution that can be the shepherd your building with the strength of proven pest control solutions.