Rodents may seem like just a nuisance pest, with the messes they make and the noises that keep you up at night. But did you know that rats and mice can be a health hazard too? Rodents carry disease into your home or business. If you've spotted one, it's time to call Economy Exterminators. We provide expert rodent control for residential and commercial clients in Raleigh, Wilmington, Charlotte and the surrounding areas.
Rodent trapping, removal & prevention
Our Wilmington, Charlotte and Raleigh rodent control professionals use their experience and skills to get rid of mice and rats safely and effectively. Our commitment to integrated pest management (IPM) methods mean that not only will we make sure your property is rodent-free, but we will also rat-proof and mouse-proof your home to eliminate future infestations.
During your free initial inspection, we'll identify areas of rodent entry and determine the extent of the problem. After surveying the entire property, we'll provide you with a competitive price quote before beginning the rodent control program.
Your customized mice and rat control plan will include not only trapping and removal but also measures to make sure your unwelcome guests don't come back. We'll close rodent entry points and offer tips to help you prevent future rodent problems.
Rat & mouse elimination for clients in Raleigh, Charlotte & Wilmington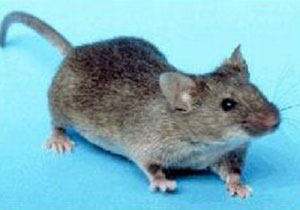 Rats and mice can be a serious problem in North Carolina — especially in the winter months when rodents invade your home to take shelter from the cold. Whatever time of year you encounter rodents, know that you've got the professionals at Economy Exterminators on your side.
We're proud to provide rodent control services to home and business owners in Raleigh, Charlotte, Wilmington and across North Carolina. Call Economy Exterminators today for a free inspection!