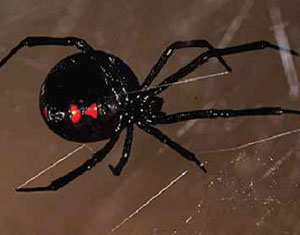 While many spiders are just nuisance pests, some present a threat to the health and safety of your family and pets. If you're unsure what type of spider has taken up residence inside your home, don't risk a spider bite — call our spider exterminators today.
Call us for Proven Spider Pest Control Services: (877) 959-3781
Economy Exterminators offers one-time spider extermination services, or you can choose our Proven Pest Elimination program, which includes spider control and prevention. During your free inspection, we'll identify the spiders on your property and will determine the risk they pose to your family. Our  spider control experts have experience with all types of North Carolina spiders, including black widows, wolf spiders, jumping spiders and cellar spiders.
Common Types of Spiders in North Carolina:
Brown Recluse Spiders
Garden Spiders
Grass Spiders
Carolina Wolf Spiders
Orchard & Spotted Orbweavers
Hacklemesh & Barn Funnel Weavers
To get rid of spiders in your home or commercial property, schedule your free inspection today! The caring team at Economy Exterminators will help you regain your peace of mind with professional in Raleigh, Charlotte, & Wilmington NC spider pest control and prevention services.