ABOUT ECONOMY EXTERMINATORS
Since December 1976, Economy Exterminators has been providing the highest quality pest control services available in Cary, Apex, Raleigh, Durham, Chapel Hill, Charlotte & Wilmington, NC.
A Local, Family-Owned Pest Control Company
Economy Exterminators started in Cary, NC as a family business — today, we continue as a family business with over 90+ employees that are considered family. Many have been with Economy Exterminators for over 30 years and some for over 40 years. For 46+ years, Economy Exterminators has gained experience and has grown to be a leader in the pest industry. Our many loyal customers are a testament to the quality of pest control service we have provided all these years. Whether treating an infestation of termites, bed bugs, ants, mice or another pest, you can be sure we'll provide the skills and service to get the job done right.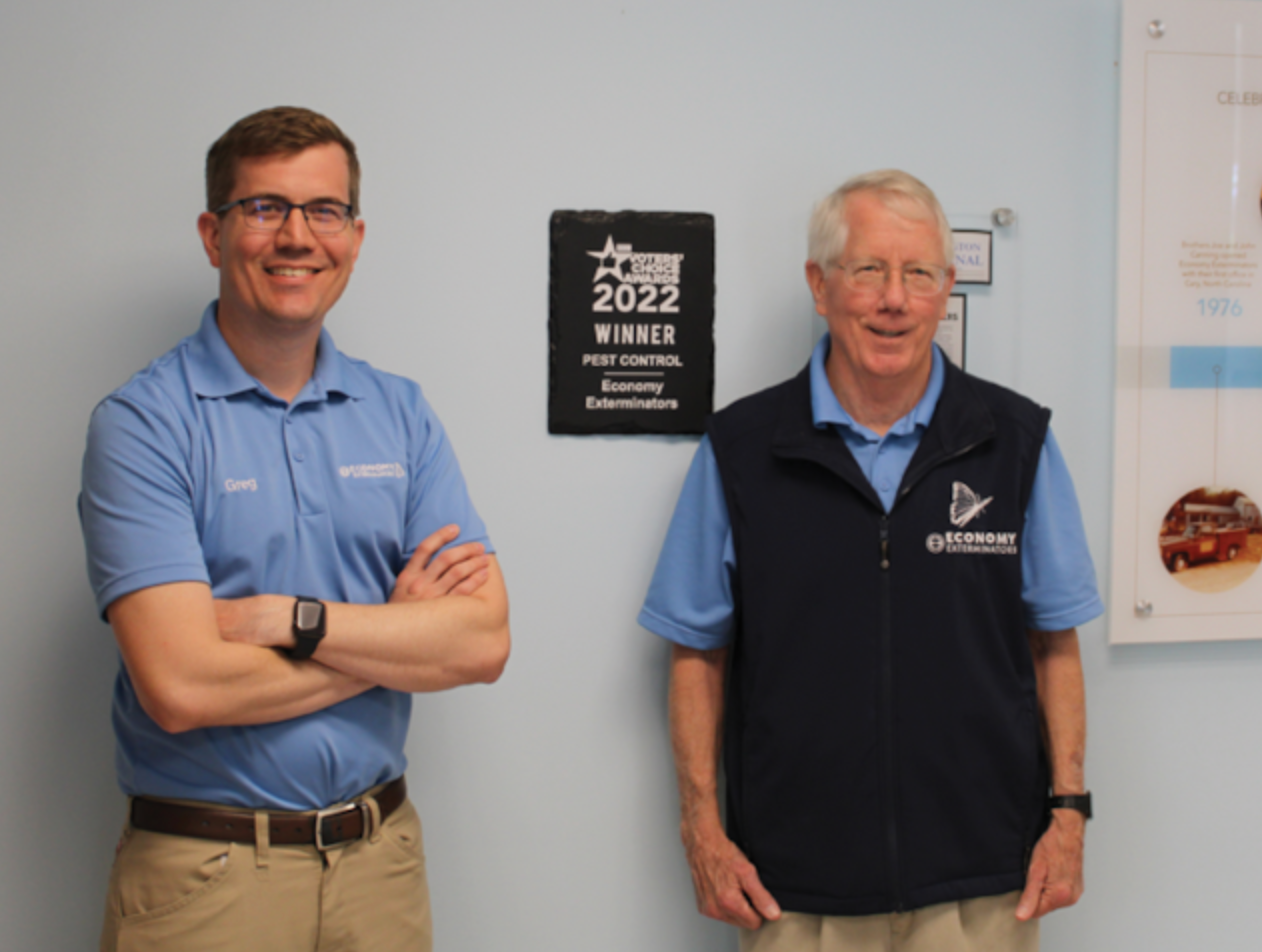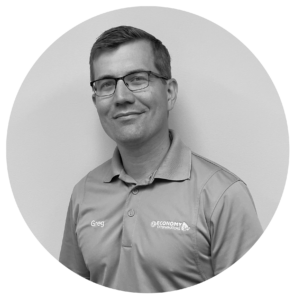 GREG CANNING
Greg Canning serves as President of Economy Exterminators, a role which he assumed after Joe Canning's retirement in October 2022. He joined the company full-time as the Director of Human Resources in 2015 and directed operations for the company from 2018-2021. Before joining the family business, he taught philosophy to undergraduate students in Washington, DC, Maryland, and Massachusetts. Greg earned his Ph.D. in Philosophy from the Catholic University of America in 2011. During the summers between his semesters at UNC Charlotte, Greg worked as a summer service technician for Economy.
Greg has his Senior Professional in Human Resources Certification from the Human Resources Certification Institute, along with a North Carolina Structural Pest Control license. Greg is active in the pest control industry; serving on the National Pest Management Association's Recruitment & Retention Committee, and serving on the Board of Directors for QualityPro. He also works with the North Carolina Pest Management Association on a regular basis.
Greg lives in Apex, NC with his wife and their 4 children. In his free time, you can find Greg enjoying running, tennis, and killing it on the softball field.
Contact Greg: greg.canning@callecon.com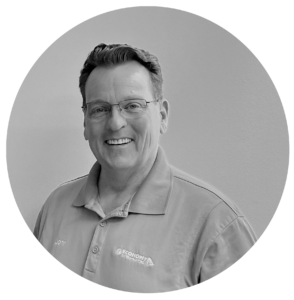 JOHN WEBSTER
John Webster serves as Director of Sales and Business Development, and started with Economy Exterminators in October 2022. John has served the Pest Management industry for over 25 years. He has served in leadership roles in Operations & Sales throughout his career, and holds licenses in Pest Control and Real Estate in North Carolina. His love and passion for the Pest Management industry has also led him to serve on various committees in the North Carolina Pest Management Association. John proudly served in the US Navy prior to moving into the Pest Management Industry.
John lives in Fuquay, NC with his wife. He enjoys working with his dogs, spending his time with his family, and is a big Lord of the Rings fan!
Contact John: john.webster@callecon.com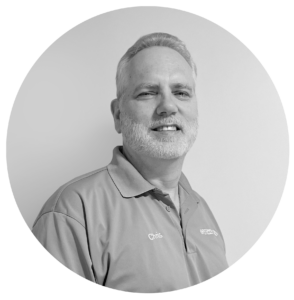 CHRIS MICHALAK
Chris Michalak joined Economy Exterminators in 2015 after working at IBM for thirty years. During his time with IBM he served in various financial and management roles in the Server/Storage divisions as well as Real Estate and Operations. Chris is a strong proponent of the view that the Finance/Accounting teams must provide company leadership with crisp well thought out analysis so they can make more informed decisions. He holds a Degree in Accounting from the University of Notre Dame, and is originally from Indiana. Not surprising to anyone… Chris is a die hard Notre Dame fan.
Chris has lived in Cary since 1996 and while he has not given up his allegiance to his northern sports teams (Go Irish!), he has become a fan of the college and pro teams in the Triangle.
Contact Chris: chris.michalak@callecon.com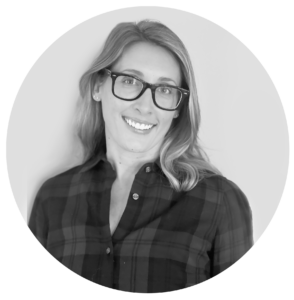 ANA JANSEN
Ana Jansen joined Economy Exterminators in 2019, and serves as Director of Marketing. She brings a varied business and marketing background to the Economy team after working in several different industries, and has a passion for strategy, brand development, and digital marketing. In 2022, Ana was a recipient of the NPMA Impact Award for Women in Pest Management. Ana holds a Bachelor of Science in Business Administration, with a concentration in Marketing, from Appalachian State University. She grew up in Cary, NC and called North Carolina home for about 30 years.
Ana has a passion for enjoying all things outdoors with her husband and two kids, and as the Economy Exterminators resident UNC Fan, bleeds Tar Heel blue… much to the dismay of all the NC State Fans at the office!
Contact Ana: ana.jansen@callecon.com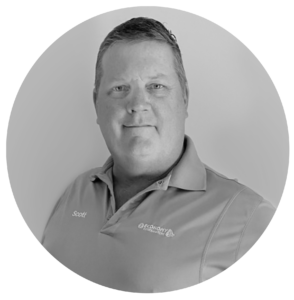 SCOTT SZABO
Scott Szabo serves as Director of Operations for Economy Exterminators, and has been integral in growing the company. Scott has done it all at Economy: from Service Technician, to Branch Manger in the Raleigh/Durham office, to Service Manager, then transitioning into Sales. Scott then helped to open both the Charlotte NC and the Wilmington, NC offices before starting in his current role. Scott has also mentored countless employees and has the experience to back it up! If you want to know about any role with Economy, ask Scott… he is a testament to growing your career within an organization!
Scott lives in Wilmington, NC with his amazing wife of 35 years. He enjoys spending time with his grandchildren, golfing, and boating.
Contact Scott: scott.szabo@callecon.com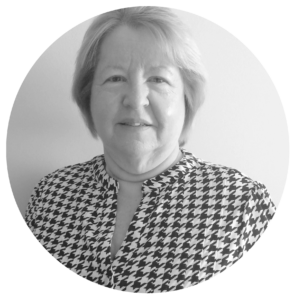 CHERYL WOOD
Cheryl Wood began working with Economy Exterminators in 1984, and currently serves as Operations Support. Since working with Economy Exterminators close to it's inception, she has served in many roles, and previous to her current role she served as the Office Manager for the Raleigh region until 2021. Cheryl previously worked at NC State University.
Cheryl lives in Clayton with her husband. She is the mother of two boys, and enjoys spending time with her granddaughter, having fun with family, and traveling. Cheryl is the Economy Exterminators in-house rock star, and is an integral part of our Economy Exterminators family!
Contact Cheryl: cheryl.wood@callecon.com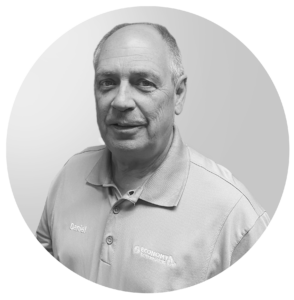 DANIEL HARRIS
Daniel Harris has been with Economy Exterminators since 1982, when it was only two brothers Joe and John Canning, their dad, office assistant Linda and one hired technician. He currently serves as Economy's Key Accounts Manager, after holding many other key operational roles. Additionally, Daniel holds a Structural Pest Control License, Pesticide Applicators License, and is a Certified Applicator in P & W. He attended UNC Wilmington where he earned a Bachelor of Science in Biology.
Over the years Daniel has been responsible for developing many key pest and service programs at Economy Exterminators… most notably the Mosquito, Bed Bug Heat Treatment, Crawlspace Encapsulation, and Fly Control programs. He has also aided the Dow Company and North Carolina State University in the early stages of the Sentricon Termite Colony elimination system.
Daniel currently resides in Zebulon NC where he's been for the last 32 years. He also holds a Coast Guard OUPV Captains credentials, and enjoys his free time at the coast fishing and boating.
Contact Daniel: daniel.harris@callecon.com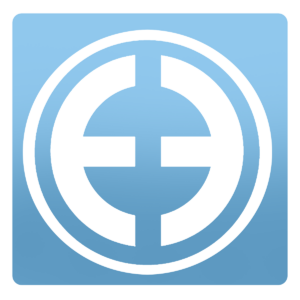 REGINA LAWRENCE
Regina Lawrence serves as Director of Human Resources for Economy Exterminators. She has been on the Human Resource side of business for over 15 years, and enjoys working for family-owned companies like Economy Exterminators. As the Director of Human Resources, Regina can answer any questions about employment opportunities, and the benefits of working for Economy; She is a great resource and we are lucky to have her!
Regina is originally from the San Francisco Bay Area and relocated to North Carolina 9 years ago. She is a huge sports fan, and her allegiance to her west coast teams is still going strong despite living in the South… she loves when the 49ers beat the Panthers! She has 3 kids and enjoys watching them participate in sports and theater, and enjoys family time with her kids and husband.
Contact Regina: regina.lawrence@callecon.com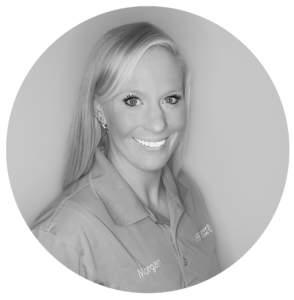 MORGAN KANE
Morgan Kane serves as Economy Exterminators' Branch Manager for the Wilmington region. She started her career at Economy Exterminators as a Commercial Sales representative, and over the years, she demonstrated a natural talent for leadership and an unwavering commitment to the company's goals. As a result, Morgan was promoted to Branch Manager in 2021. Her passion for business, dedication to customer satisfaction, and ability to lead and motivate her team have been integral to the continued success of Economy Exterminators.
Morgan graduated from the University of North Carolina at Wilmington with a Bachelor of Science degree in Business Administration. Previous to working at Economy, she lived in Arlington, Virginia, where she worked as a leasing consultant for four years. It was during this time that Morgan gained valuable experience in sales and customer service.
In her free time, she enjoys traveling the world, and spending time boating on the intracoastal waterway with her husband and two dogs.
Contact Morgan: morgan.kane@callecon.com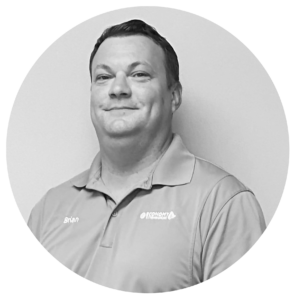 BRIAN BURROUGHS
Brian Burroughs is the Branch Manager for the Raleigh/Durham region. A native of southeastern NC, he began his career with Economy Exterminators as a technician at our Wilmington branch office. He moved to the Triangle area in 2008, and has since served in many different roles at the company, including supervision of the service department and later the sales department. Brian holds a North Carolina Structural Pest Control license, as well as an Ornamental and Turf pesticide license. He is active in many associations relevant to our industry, including BOMA and IFMA.
Brian and his wife live in Wake Forest, NC with their 3 children. He enjoys playing golf and is the reigning Economy ping-pong master.
Contact Brian: brian.burroughs@callecon.com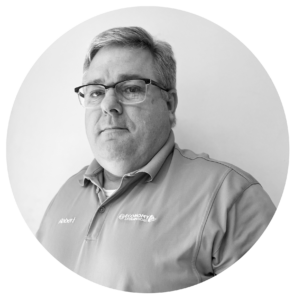 ROBERT DYSON, ACE
Robert Dyson, ACE (Associate Certified Entomologist) joined Economy Exterminators in 2015 and is currently the Branch Manager for the Charlotte region. Robert is a US Army Veteran, and has served in the pest industry for 25 years. With his many years of experience, has held numerous positions in the industry such as: Operations Manager, Regional Manager, and Senior Service Technician. Robert holds a North Carolina and South Carolina pest license, and is certified by the National Registry of Food Safety Professionals. His background in pest control includes fumigations, wildlife, termite, residential, bird exclusion, aquatic, public health, right of way, small and large commercial pest service.
Robert lives in Fort Mill, SC, and he has two children. As an avid outdoorsman, he thrives in nature, and enjoys being outside and traveling.
Contact Robert: robert.dyson@callecon.com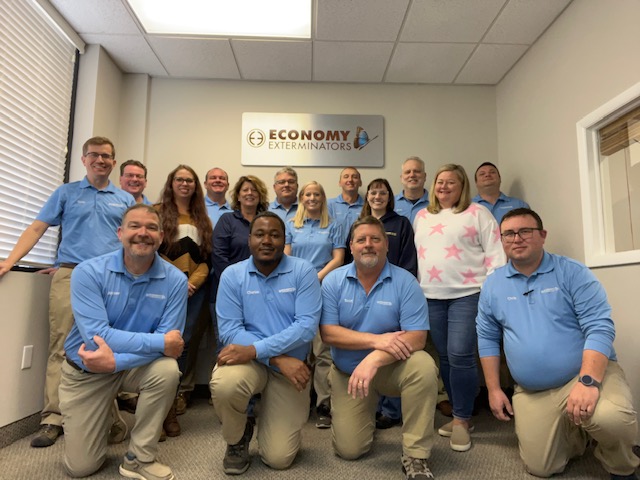 Our Vision: To be the trusted partner for families & businesses by delivering innovative, sustainable, and eco-friendly pest management solutions.
Our Mission: Economy Exterminators promises to solve our customers' existing and potential pest and moisture concerns by providing the best quality trained personnel who will treat your home/business with the utmost respect. *Please review our Privacy Policy for more details
PRINCIPLES THAT DRIVE OUR COMPANY
Integrity
Persistence
Safety
Innovation & continuing education
Compassion for customers and employees
Community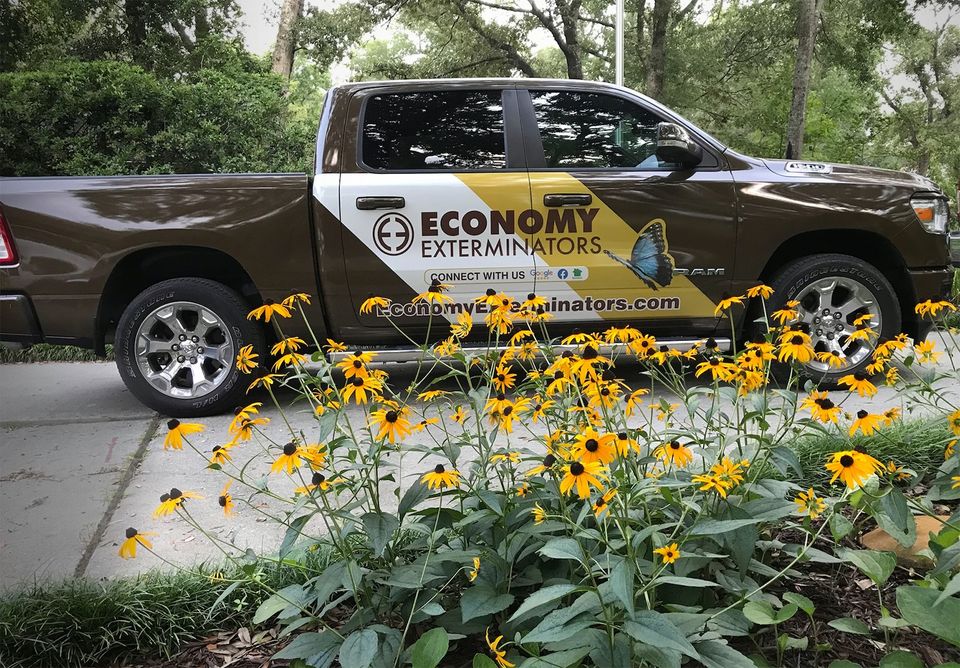 HONORS & PEST INDUSTRY AFFILIATIONS
Angie's List Super Service Award Winner, 2008-2018
A+ rating, Better Business Bureau Accredited Businesses
Member, National Pest Management Association
Member, North Carolina Pest Management Association

Economy Exterminators works closely with NC State University with new product development and training. Economy donated a termite trailer designed specifically for NCSU Termite Tech program. Also, Economy helped with the research and development of Sentricon and Termidor program.

QualityPro is the mark of excellence in the pest control industry. QualityPro sets the standards of excellence for professional pest management companies and their employees through education, training and certification, providing consumers protection and confidence when selecting a nationally accredited company.
What makes a pest company QualityPro certified?
QualityPro accredited companies are on the cutting edge of professionalizing the industry. Pest control companies can become QualityPro accredited after meeting 16 standards for professionalism that exceed mandated state and federal requirements. These requirements include but are not limited to: conducting (driving and criminal) background checks on all employees, maintaining a drug-free workplace policy, ensuring that employees are tested and trained to the highest industry standards, using Integrated Pest Management in pest control, and ensuring proper pesticide handling by employees.
Because the QualityPro designation is earned by less than 3 percent of companies in the United States, this professional designation demonstrates Economy Exterminators' commitment to excellence while providing customer confidence when selecting a pest control company.
Would you like more information on QualityPro? View the full standards here.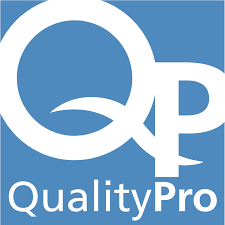 CONTACT ECONOMY EXTERMINATORS TODAY!
Expert pest elimination services are necessary when faced with a pest problem.
Contact the pest control experts of North Carolina, Economy Exterminators.
Environmentally conscious 
Award-winning
pest control