Economy Exterminators Knows WILMINGTON Pest Control.
As a coastal area, Wilmington has special pest control needs — at Economy Exterminators, we're well equipped to deal with every pest infestation you may encounter. Since our founding in 1976, our highly experienced pest specialists have provided Wilmington, NC home and business owners with pest treatments customized to their unique needs. Whether you home or business is infested with roaches, ants, or other pests, our Wilmington pest control experts are available for a free inspection, creation of a custom pest treatment plan, and follow-up inspections and treatments when necessary.
CALL us today to schedule Wilmington's most trusted pest control experts!
SCHEDULE A QUICK SERVICE REQUEST!
Economy Exterminators IN WILMINGTON, NC:
We service the greater Wilmington, NC area, including:
Acme-Delco
Boiling Spring Lakes
Bolivia
Burgaw
Castle Hayne
Figure Eight Island
Hampstead
TRUSTED BY NORTH CAROLINIANS SINCE 1976

WILMINGTON'S Most Trusted Pest Control EXPERTS
Our Wilmington, NC, pest control services include:
Pest Control Solutions (preventative program with 44 covered pests)
Bed bug control
Camel cricket control
Hornet, wasps and yellow jacket control
Bug extermination 
And more!
Found a mystery insect? Identify your invader using our pest library, where you'll find tips and information regarding a range of pests commonly found in the Wilmington area.
We'll help keep you and your family safe.
Economy Exterminators is a family-run business, and as such, we understand the importance of making sure your family is safe. Each one of Economy's Wilmington pest control services is performed using products that are not hazardous to your pets, children, and other loved ones. Your home will be safe, and best of all, protected from future pests, meaning you can stay comfortable.
Our experts get it right the first time.
We don't take pest control lightly here at Economy. Being able to correctly identify pests the first time is crucial, as a misidentification can lead to a longer period of time where the pests are not being treated correctly. Economy's team of exterminators know how to correctly identify and protect you from household pests such as spiders, ants, roaches, termites, and more!
I am so impressed with this company and its employees! This morning and in the night for the first time in months I did not share my kitchen with uninvited and despised intruders. Yay!!! My communication with EVERY employee in this family-owned business has been friendly, informative, and honest. The cost is super affordable and the willingness to bring a valid and much-needed service is so appreciated! I highly recommend Economy Exterminators!
—S.K.

Wilmington, NC
Economy Exterminators is by far the best pest control company I've ever worked with. I initially called due to a Yellow Jacket problem, which they immediately resolved. Since that time I have used Economy for all pest control as well crawl space work/maintenance. After having previously received more than 5 quotes from previous organizations for crawl space work, I found Economy to be the most professional, honest and reasonably priced for outstanding quality. I highly recommend them to anyone seeking a local organization you can trust.
—Z.B.

Raleigh, NC
Economy Exterminators is amazing! Called around for pricing on contracts and such. Economy Exterminators was reasonably priced, quick to respond and definitely attentive to customers. Every time I've had an issue (seen spider or bugs inside or an ant hill forming outside) they reasonably fast to show up and take care of the issue. Everyone that has showed up to do work was super nice, professional, and willing to explain the process very well. A+ company!
—J.B.

Charlotte, NC
"CARING PEOPLE —
CARING SOLUTIONS"SM
At Economy Exterminators, pest control is more than just a job. Our skilled Wilmington, NC exterminators are truly committed to your total satisfaction as well as the safety of your home, pets, family and the environment. That's why we carefully design each custom pest control program using integrated pest management (IPM) techniques to ensure that your home or business isn't just pest-free, but safe and healthy as well.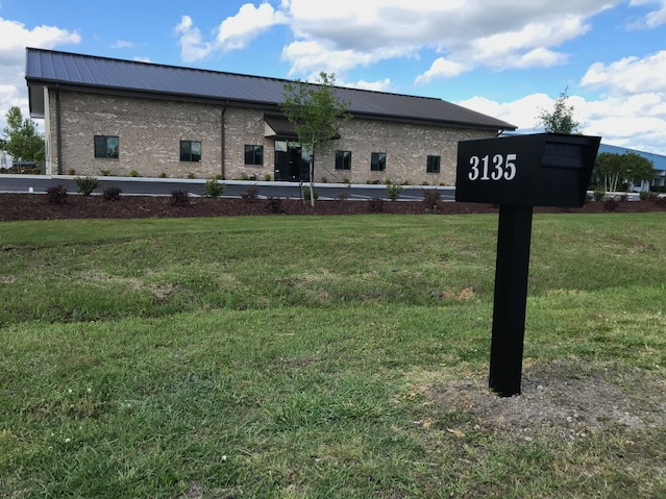 CONTACT ECONOMY EXTERMINATORS TODAY!
Time to get rid of pests in your home or commercial facility? Then it's time to call Economy Exterminators at (910) 790-2000 to schedule a free pest inspection. We are open Monday-Friday from 7-6. Our pest control professionals proudly serve the entire Wilmington coastal area, including Ocean Isle Beach, Rocky Point, Shallotte, Southport, Whiteville and the surrounding areas.
Environmentally conscious 
Award-winning
pest control