Economy Exterminators: Wilmington's Preferred Pest Control Company
As a coastal area, Wilmington has special pest control needs — at Economy Exterminators, we're well equipped to deal with every pest infestation you may encounter. Since our founding in 1976, our highly experienced pest specialists have provided Wilmington, NC home and business owners with pest treatments customized to their unique needs. Whether you home or business is infested with roaches, ants, or other pests, our Wilmington pest control experts are available for a free inspection, creation of a custom pest treatment plan, and follow-up inspections and treatments when necessary.
Call Wilmington Pest Control Experts Now: (910) 790-2000
Have you discovered a pest infestation on your property? Call your local experts at Economy Exterminators. We offer competitive pest control prices as well as free initial inspections and a money-back guarantee.
We service cities and towns in the greater Wilmington, NC area, as shown here:

Economy Exterminators Wilmington NC Address :
3135 Kitty Hawk Road
Wilmington, NC – 28405 – USA
Tel : (910) 790-2000
We service the greater Wilmington, NC area, including:
Acme-Delco
Boiling Spring Lakes
Bolivia
Burgaw
Castle Hayne
Figure Eight Island
Hampstead
Kure Beach
Navassa
North Topsail Beach
Oak Island
Rocky Point
Shallotte
Southport
Supply
Surf City
Topsail Beach
Wallace
Whiteville
Wilmington
Winnabow
Our Wilmington, NC pest control services include :
Found a mystery insect? Identify your invader using our pest library, where you'll find tips and information regarding a range of pests commonly found in the Wilmington area.
"Caring People — Careful Solutions℠"
At Economy Exterminators, pest control is more than just a job. Our skilled Wilmington, NC exterminators are truly committed to your total satisfaction as well as the safety of your home, pets, family and the environment. That's why we carefully design each custom pest control program using integrated pest management (IPM) techniques to ensure that your home or business isn't just pest-free, but safe and healthy as well.
Call the leaders in Wilmington pest control
Time to get rid of pests in your home or commercial facility? Then it's time to call Economy Exterminators at (910) 790-2000 to schedule a free pest inspection. We are open Monday-Friday from 7-6. Our pest control professionals proudly serve the entire Wilmington coastal area, including Ocean Isle Beach, Rocky Point, Shallotte, Southport, Whiteville and the surrounding areas.
Shannon P.

Raleigh, NC
"Caleb came to our home today to inspect a hornets nest. He was knowledgeable, professional, and pleasant to speak with. He explained our options without a heavy sales pressure approach. I appreciate that this company is family owned and operated. They seem to care about their customers experience!"
Blake S.

Charlotte, NC
"Great initial experience. Patient and informative consultation and estimate. My wife was home for the service call and she was treated with respect and kindness. I appreciated that since I couldn't be home to meet the technician. We started a service with Economy and look forward to a long service partnership."
Stephanie F.

Wilmington, NC
"This is my first time needing a pest company and I am so glad I choose Economy. Paul explained everything thoroughly and answered all my questions. I look forward to using their service from here on out to keep my home pest free. I would definitely recommend them!"
Learn about our Wilmington Google Reviews!
Read our Raleigh Google Reviews!
Check out our Charlotte Google Reviews!
Schedule your Free Inspection!
Expert pest elimination services are necessary when faced with a pest problem.
Contact the pest control experts of North Carolina, Economy Exterminators.
Learn About Pests
"The Pest Knowledge Center"
German cockroaches are very common in North Carolina, but there are also Smoky brown and American cockroaches. Learn more in our knowledge center!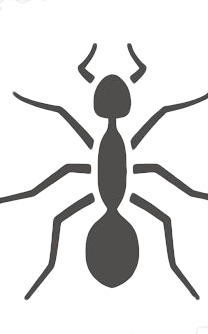 Do you need specifics on how to properly identify fire ants, their eating habits, and biology? Learn more here!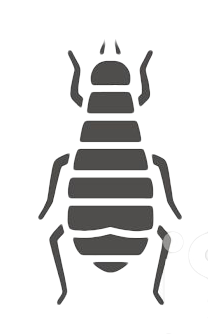 Pets feeling itchy? You may have a flea problem! Learn more about the biology and habits of fleas here.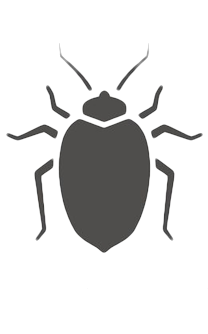 Bed bugs preferred hosts are humans... so if you have them, know how to identify them and call us today for effective bed bug heat treatment!
Do you have mice, rats, or other rodents? Knowing what they eat, their preferred habitat, and other facts can help you identify them. Educate yourself in our knowledge center!
Quick Service Request
Contact us today to schedule North Carolina's most trusted pest control experts!