Thermal Bed Bug Treatment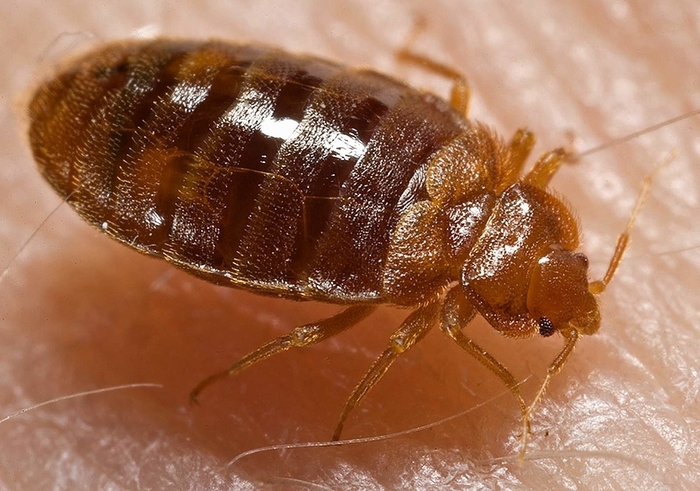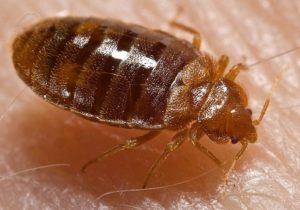 A bed bug problem can quickly become overwhelming. Bed bugs are great hitchhikers; from hotels, dorm rooms and apartments they catch a ride in luggage, boxes, and bags to what is known as a sacred place …YOUR BED. They are almost impossible to get rid of on your own. They infest every last thing you own: your sheets, your pillows, your mattress, your clothes, your purses, your suitcases, and your furniture! They bite you and leave blood marks and fecal stains everywhere. When they bite you in some instances they cause itching and welts. It is known that bed bugs do carry diseases, but are not known at this time to transmit these diseases to humans. When it comes to household pests, bed bugs are in a different category entirely and proper bed bug treatment is a must!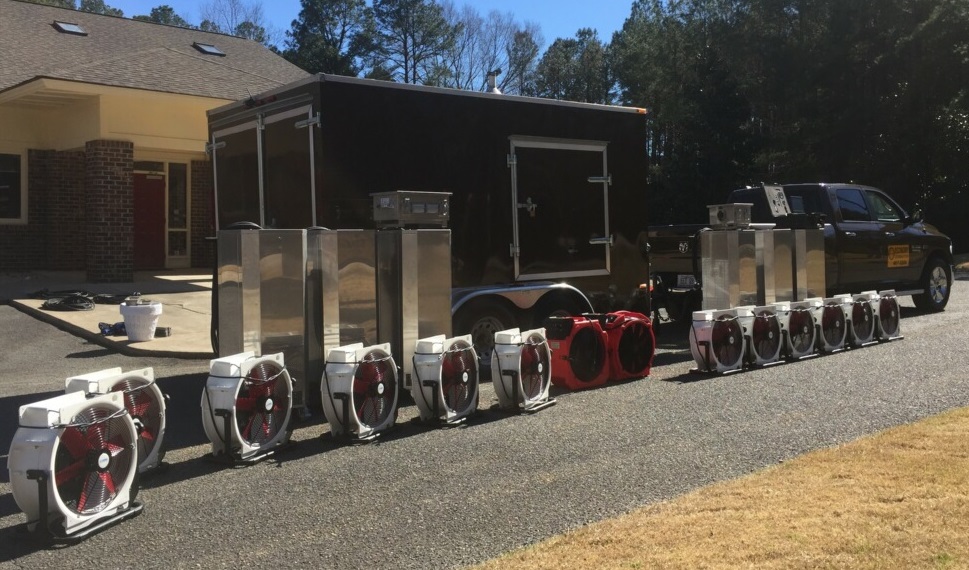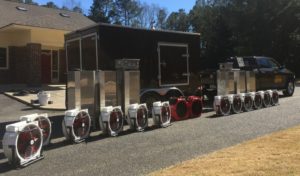 That's why you have to stop the bed bugs once and for all. With our thermal treatment, you can do that! Some bed bug treatments deal with the problem temporarily but fail to properly kill the eggs which means that they can come back to re-infest your home later. Our thermal bed bug treatment program is a one-time solution to get rid of your bed bugs!
Schedule your free inspection!
One-time pest control service or recurring pest control services, we can tailor a pest control program that will suit your specific needs!
The Thermal Bed Bug Treatment Process

First thing's first — we will need to get you and your family safely out of the house so our technicians can begin. You will receive a list of items on a check-off sheet that should be removed prior to treatment. Economy Exterminators has a team of trained and North Carolina certified thermal technicians that will perform the final prep-work for treatment. Our technicians set up thermal sensors, monitoring equipment, laser thermometers, and fans in the affected rooms. Once everyone is safely out of the house, the process can begin.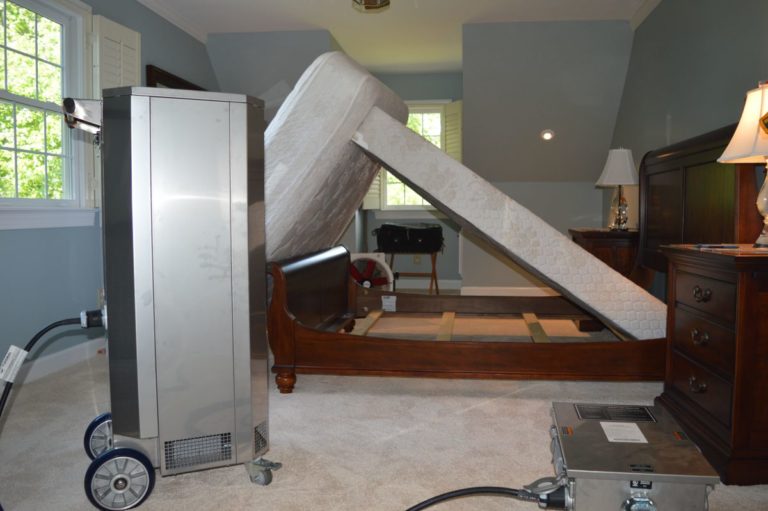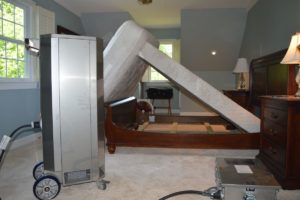 The temperature of your room will be raised above 125° Fahrenheit, which is the temperature needed to kill bed bug adults, bed bug nymphs, and bed bug eggs. To ensure that all bugs are eliminated, our team will need to keep the room at that temperature for 4 hours. We keep an eye on the temperature during that time and use our state-of-the-art monitoring equipment and sensors to ensure the heat is being evenly distributed across the room. A thermal gun is used to record temperatures in "cold" areas, such as books, pictures, and clothing. We don't want to leave any pockets of cooler air where bugs could potentially hide and survive.
At the start of the service, we will apply a residual material to any cracks or crevices at the baseboard area. This will ensure that if any bugs attempted to escape into the walls, they will contact the residual material as they try and escape. As a final step, we pack up our equipment and put your box springs and mattresses back on your bed frame. After a short cooling down period, you will be able to re-enter your home and begin living life bed bug-free!
OUR THERMAL TREATMENT PROCESS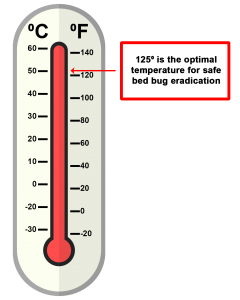 The room is prepared by our NC certified technicians.
The temperature of the infested room is raised above 125° for 4 hours.
Temperature is monitored at various intervals in real time to ensure even heat distribution.
A residual chemical product is applied to the cracks and crevices (at the baseboard area).
The room is then ready for occupancy the same day!
Benefits of our Thermal Bed Bug Treatment
Latest technology for Bed Bug Elimination
Positive identification of Bed Bugs vs Bat Bugs (Ph.D. Entomologist on our staff)
Computer monitored sensors to ensure accurate heating
Print out of all sensors in treated rooms provided to clients, which is downloaded and saved to your online account
Less up front preparation by customers
Immediate use of structure after service
30 day guaranteed service
Peace of mind elimination
NC certified technicians
Electronic heat analysis to clients
Scheduling priority for present clients
We use the very best heating equipment made by Temp Air Inc.
A liquid residual perimeter treatment is included
CONTACT THE BED BUG EXTERMINATORS
When you're ready to begin, or if you have any questions, contact Economy Exterminators! We offer FREE EVALUATIONS with written recommendations and costs. This includes all locations: Charlotte, Raleigh, and Wilmington!
Economy Exterminators is the only local area pest control company with an in-house Ph.D. entomologist who can perform bed bug/bat bug identifications, bed bug treatment, and bed bug prevention. There is a difference. He'll make sure you're getting the right treatments!
The Economy Advantage:
•    Latest technology for Bed Bug Elimination
•    Computer monitored sensors to ensure accuracy
•    NC certified technicians
•    A liquid inside perimeter treatment is included
•    Peace of mind elimination
•    Over 40 years of experience
LYNNE E.

Raleigh, NC
"Economy started their business in 1977 less than a year after we moved to Raleigh from Chicago. We are customer #325 meaning we have been with Economy for a long time. I would suggest there is a reason for this long term relationship & that is quality service at a fair price. They live up to it and have for the last four decades. When I have requested help, they have been on top of my problem. I would strongly suggest if you're looking for an extermination service give Economy a good hard look. I did 40 years ago & I'm still with them & really happy."
GERALDINE T.

Charlotte, NC
"I have used this service for years and have always had courteous and quick service, from our agent Louann setting appointments to the guys who actual come out and spray everyone has been wonderful. We actually had service at both of our homes at one point. Thank you for the great customer service!!!"
LISA F.

Wilmington, NC
"I have been with Economy for many years and Pat has been my service tech. He is amazing at his job. He is so thorough. He has saved me from having to get new floors due to a leak under the the house. I only want him to come to my house because he is so wonderful! You should be very grateful to have him as your employee! I hope he gets a raise! "
Learn about our Wilmington Google Reviews!
Read our Raleigh Google Reviews!
Check out our Charlotte Google Reviews!
Learn About Pests
"The Pest Knowledge Center"
German cockroaches are very common in North Carolina, but there are also Smoky brown and American cockroaches. Learn more in our knowledge center!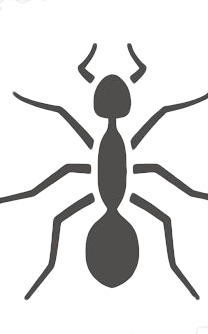 Do you need specifics on how to properly identify fire ants, their eating habits, and biology? Learn more here!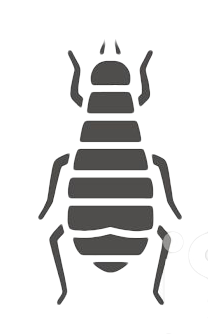 Pets feeling itchy? You may have a flea problem! Learn more about the biology and habits of fleas here.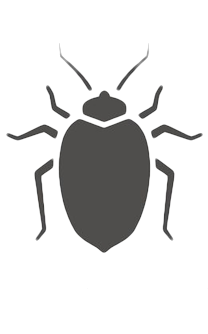 Bed bugs preferred hosts are humans... so if you have them, know how to identify them and call us today for effective bed bug heat treatment!
Do you have mice, rats, or other rodents? Knowing what they eat, their preferred habitat, and other facts can help you identify them. Educate yourself in our knowledge center!
Quick Service Request
Contact us today to schedule North Carolina's most trusted pest control experts!