NC Mosquito Control
Economy Exterminators' over 40 years of experience makes us the go-to experts for your professional mosquito control needs. Take action before you, your loved ones, or guests get bitten by pesky adult mosquitoes.
25% Off Initial Mosquito Treatment
Save on your initial Mosquito Treatment by our professional pest control experts
We serve customers in the Raleigh, Wilmington, and Charlotte areas. Enjoy the freedom of the outdoors without worrying about a mosquito nuisance, call us today to schedule your free inspection!
Mosquito Habitat Checklist
Inspect your home and yard for accumulated water

Buckets, garbage cans, recycling bins, tarps all collect water and make great breeding sites for mosquitoes and their larvae. Make sure you check under your decks for items that may collect water to prevent mosquitoes' larvae from reaching adulthood.

Inspect your home for trash or rubbish

Small cans, lids, cups and even bottle caps collect water and make a warm water breeding site.

Inspect trees, tree stumps and shrubs around your property

Tree hollows and cavities allow water to collect, seal them if possible. Cut back trees to keep gutters draining freely as standing water in gutters make an excellent breeding area, helping with source reduction. Excess heavy shrubs in yards will reduce sunlight and make this area a mosquito haven.

Fish ponds, swimming and kiddie pools

If you have a fish pond always make sure you have live, healthy fish – they eat the mosquito larva. Try to keep pond weeds down, this makes it easy for the fish to feed on the larva. Pools must be kept chlorinated and filtered. Kiddie pools should be drained when not in use, remember water will collect in them even if they are upside down!

Inspect children's toys, tire swings

Plastic toys, deflated toys, wagons, plastic basketball hoops will all collect water and usually very small amounts, which allows it to warm quickly, making a perfect mosquito breeding environment. It is almost impossible to drain water from a tire swing, just drill several holes in the bottom to allow water to escape. Remove any and all unused tires from your property to assist with source reduction!

Flower pots, vases, wheel barrows, bird baths, pets' dishes

All of these items collect water, during the warmer months they must be drained at least once a week to prevent larva from breeding.

Boats and water craft

Boats stored in your yard and property make excellent breeding sites. Covered or not, they collect water and many times go unnoticed for long periods of time. If covered with a boat cover or tarp, make sure water is not collecting in depressions. If uncovered, there are many areas that catch rain water, even if the drain plugs are removed. Check these often in the warmer months and taken action to eliminate standing water to ensure mosquito control is checked off your list.

Brick walls

Often, brick or block walls will have missing bricks, which allow water to collect down in the wall, making the problem area impossible to see; therefore, action is not taken to eliminate the mosquito breeding site and help with source reduction. Make sure all brick and block walls are capped properly.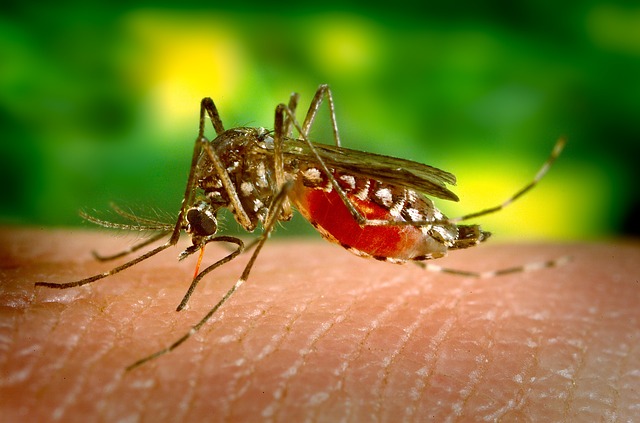 Mosquito Control Program & Integrated Pest Management
If you are still experiencing issues with mosquito control after completing this checklist, call Economy Exterminators to begin enjoying the outdoors in summer again!
We use the best materials available;
Spray applications are made every 60 days to reduce the environmental impact of our mosquito control treatments & to effectively establish the mosquito control district;
Re-application between regularly scheduled services would be no extra charge during the mosquito season;
Our technicians are specially trained so that the mosquito control applications are both effective and safe.
Common Mosquito Problems
Adult mosquitoes are carriers for many diseases, such as West Nile virus, malaria, Zika virus, Eastern Equine Encephalitis, dengue feverand many other vector-borne diseases. Public health is one of the primary demands for mosquito control in Raleigh, Charlotte, and Wilmington, since disease control can be a very sensitive topic for residential and commercial properties.
Mosquito bites usually lead to a range of mild to severe allergic reactions, which is actually caused mostly by the mosquito's saliva. Most mosquito bites can be treated by topical treatments to reduce itching and swelling.
Controlling mosquitoes comes down to controlling mosquito breeding grounds, such as swimming pools, bird baths, and other places perfect for a mosquito habitat. Unfortunately, if your neighbors are not conducting the same source reduction routines, store-bought misting pesticide or spraying applications can be useless. Consulting with a company that employs professional mosquito control tactics is essential when tackling these common mosquito problems.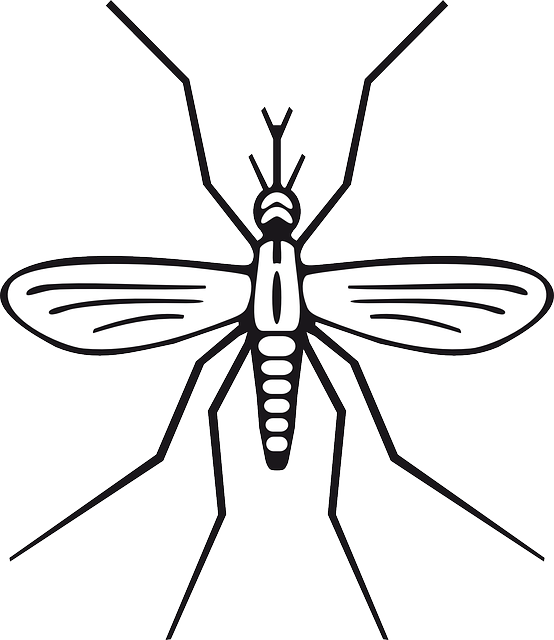 Schedule your Free Inspection!
Expert pest elimination services are necessary when faced with a pest problem.
Contact the pest control experts of North Carolina, Economy Exterminators.
Chris S.

Raleigh, NC
"Kudos to Shaun R. at Economy for his work on my home's crawlspace. He removed the old insulation, thoroughly cleaned the joists and floor bottom, and put in new insulation. Also got a dehumidifier installed and it's running as expected. He went the extra mile and cleaned away "stuff" that some mice had left in the crawlspace."
Juanita F.

Charlotte, NC
"Economy Exterminators is a great company. I have communicated with four different people and each one was friendly, professional & knowledgeable. From office staff, inspector to techs, they are great. Its been a little over a week since their initial service of my home & I have already seen a major difference!"
Susan A.

Wilmington, NC
"Economy Exterminators were able to come inspect the house within 24 hours of my contacting them. They then scheduled the first treatment within a week! The technicians they sent out were very thorough in their explanation of the process and what to expect. Also very kind and genuine people and would recommend!"
Learn about our Wilmington Google Reviews!
Read our Raleigh Google Reviews!
Check out our Charlotte Google Reviews!
Quick Service Request
Contact us today to schedule North Carolina's most trusted pest control experts!