Economy Exterminators Knows Raleigh Pest Control.
Economy Exterminators has loyal pest control clients across Raleigh, NC, and the entire Triangle area. We put our decades of pest management experience to work in every pest control service we offer in Raleigh, NC. Economy Exterminators is local, and we treat you like family during your entire professional pest extermination experience.
CALL us today to schedule RALEIGH's most trusted pest control experts!
SCHEDULE A QUICK SERVICE REQUEST!
Economy Exterminators IN Raleigh-Durham, NC:
RALEIGH'S Most Trusted Pest Control EXPERTS
No matter the type of pest problem you're facing, Economy can handle it. Our pest control experts understand that your home is different and unique. Don't believe anyone who tries to sell you a one-size-fits-all solution. Economy's pest control experts will take the time to custom tailor your home services based on location, age of home, and plenty more factors. You may be at risk for a different type of pest infestation than your neighbor. You can rest assured that our Raleigh pest technicians will design and execute a custom plan tailored to your needs.
We service cities and towns around the Raleigh, Durham, Research Triangle Park (RTP), and Wake/Durham county areas, as shown in our helpful map.
We'll help keep you and your family safe.
Economy Exterminators is a family-run business, and as such, we understand the importance of making sure your family is safe. Each one of Economy's Raleigh pest control services is performed using products that are not hazardous to your pets, children, and other loved ones. Your home will be safe, and best of all, protected from future pests, meaning you can stay comfortable.
Our experts get it right the first time.
We don't take pest control lightly here at Economy. Being able to correctly identify pests the first time is crucial, as a misidentification can lead to a longer period of time where the pests are not being treated correctly. Economy's team of exterminators know how to correctly identify and protect you from household pests such as spiders, ants, roaches, termites, and more!
SCHEDULE A
FREE

INSPECTION
Call now to schedule a free inspection, and ask about our coupons: (877) 584-5678
RALEIGH PEST CONTROL SERVICES OFFERED:
Pest Control Solutions: Our experts will take your home through an extensive, ongoing treatment program and ensure your problem stays gone. From bed bugs, ticks, camel crickets to vermin, our experts can help. 
Rodent control: These furry little pests can cause a real problem in your home. Trust our team to take them out once and for all.
Ant control: Chances are, if you're looking for ant pest control in Raleigh, you're probably dealing with odorous house ants. There are also instances where you might be dealing with other species, such as Argentine Ants or Carpenter Ants.
Hornet, wasps and yellow jacket control
Termite pest control: Even though it's a bit different from other pest control, termite control is important to securing the longevity of your home. Subterranean termites have to be dealt with using effective pest control methods, call the experts today!
And more!
If you're not sure what pest has invaded your home or business, feel free to consult our pest library for pest identification information, prevention tips and more. The articles in our pest library should help you identify the pests you're facing and give you a good idea of the threats and treatment options available to you. Then, you will want to contact Economy Exterminators and consult with a pest control professional today. With most infestations, time is short, and it is incredibly important to take action as soon as possible.
TRUSTED BY NORTH CAROLINIANS SINCE 1976

"CARING PEOPLE —
CARING SOLUTIONS"SM
It's not just our slogan, it's how we do business. Each of our Raleigh pest control specialists takes great care to provide you with a safe pest treatment that will leave your property pest-free and you completely satisfied. The safety of your family, pets and the environment always comes first — and that's a promise. We ensure the protection of your home and your loved ones, so when you book with Economy Exterminators, you are booking with the peace of mind that our pest control exterminators are putting your safety first. Our pest control service in Raleigh uses low-toxicity products, because, in the end, the most important thing is to make sure you and your loved ones (both human and animal alike) are safe and secure.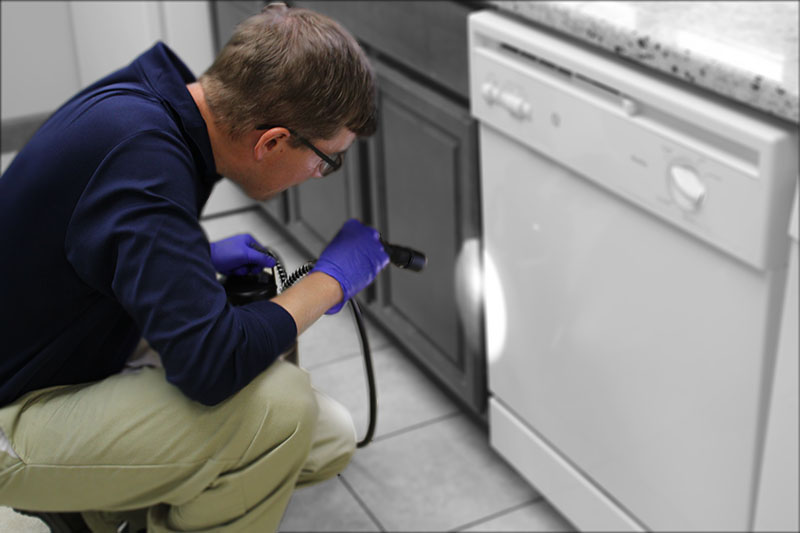 Why CHOOSE Economy Exterminators?
Serving RALEIGH-DURHAM since 1976



Environmentally conscious 
Award-winning
pest control
Need a Raleigh, NC pest control company?
Your search is over!
Thank you for considering us for your pest control needs. Call us today at (919) 362-1000 to schedule your free inspection or for more information about a specific Raleigh pest control service! We are open Monday-Friday from 7AM – 6PM.
Our exterminators proudly serve home and business owners in the greater Raleigh, NC area. Whether you live in downtown, Midtown, North Raleigh, Cary, Durham or a surrounding area, our qualified pest control team is ready to serve you! When you book with us today, you can mention our internet special to get a discount on your first month's service!
I am so impressed with this company and its employees! This morning and in the night for the first time in months I did not share my kitchen with uninvited and despised intruders. Yay!!! My communication with EVERY employee in this family-owned business has been friendly, informative, and honest. The cost is super affordable and the willingness to bring a valid and much-needed service is so appreciated! I highly recommend Economy Exterminators!
—S.K.

Wilmington, NC
Economy Exterminators is amazing! Called around for pricing on contracts and such. Economy Exterminators was reasonably priced, quick to respond and definitely attentive to customers. Every time I've had an issue (seen spider or bugs inside or an ant hill forming outside) they reasonably fast to show up and take care of the issue. Everyone that has showed up to do work was super nice, professional, and willing to explain the process very well. A+ company!
—J.B.

Charlotte, NC
Economy Exterminators is by far the best pest control company I've ever worked with. I initially called due to a Yellow Jacket problem, which they immediately resolved. Since that time I have used Economy for all pest control as well crawl space work/maintenance. After having previously received more than 5 quotes from previous organizations for crawl space work, I found Economy to be the most professional, honest and reasonably priced for outstanding quality. I highly recommend them to anyone seeking a local organization you can trust.
—Z.B.

Raleigh, NC
CONTACT ECONOMY EXTERMINATORS TODAY!
Expert pest elimination services are necessary when faced with a pest problem.
Contact the pest control experts of North Carolina, Economy Exterminators.
Environmentally conscious 
Award-winning
pest control