Effective and Affordable Hotel Pest Control in Raleigh, Charlotte, & WIlmington
Economy Exterminators has over 40 years of experience in treating hotel pest control problems, whether it's the guests' rooms, the laundry room, or lobby, our hotel pest control experts are a quick call away! Located in Raleigh, Charlotte, and Wilmington, Economy Exterminators can serve your specific hotel & other lodging pest elimination needs.
Maintain Clean Reputation
Guest reviews are the backbone of any lodging accommodation, whether its a hotel, motel or other short-time rental property. Many potential customers are swayed towards a positive or negative impression by reading reviews, so maintaining a clean and pest-free residence is key for keeping a positive online reputation. Economy Exterminators have safe and effective hotel pest control treatment methods that can help you avoid any pest-laden reviews.
Keep Pest Occupancy at a Minimum
Bugs and other critters are not the types to come to your front desk to tell you they have arrived, these pests can make any hotel, motel, inn, or lodge their forever home. Keep these unwanted pests away from your guests with an effective, environmentally-conscious pest elimination plan. Our pest control technicians keep digital records on their company-issued iPhones, and are a quick call away should any pests suddenly arrive. Send pests packing with the best hotel pest control experts in Raleigh, Charlotte, and Wilmington, Economy Exterminators.
Call Now: 877-584-5678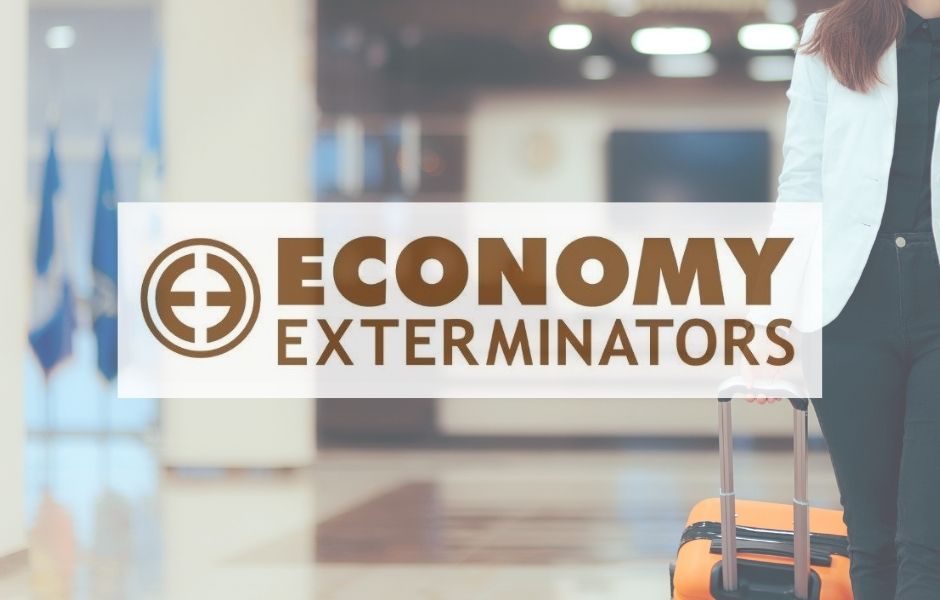 No Vacancy for Pests
Pests are unwelcome guests to any hotel, not only do they ward away potential customers, but they can also damage your property. Whether they are termites or bed bugs, ants or cockroaches, don't let pests squat on your premises. Our pest elimination experts can develop a plan for your specific pest control issue. Call Economy Exterminators for your lodging and hotel pest control needs in Raleigh, Charlotte, and Wilmington.
Schedule your Free Inspection!
Expert pest elimination services are necessary when faced with a pest problem.
Contact the pest control experts of North Carolina, Economy Exterminators.
Z.B.

Raleigh, NC
"Economy Exterminators is by far the best pest control company I've ever worked with. I initially called due to a Yellow Jacket problem, which they immediately resolved. Since that time I have used Economy for all pest control as well crawl space work/maintenance. After having previously received more than 5 quotes from previous organizations for crawl space work, I found Economy to be the most professional, honest and reasonably priced for outstanding quality. I highly recommend them to anyone seeking a local organization you can trust."
J.B.

Charlotte, NC
"Economy Exterminators is amazing! Called around for pricing on contracts and such. Economy Exterminators was reasonably priced, quick to respond and definitely attentive to customers. Every time I've had an issue (seen spider or bugs inside or an ant hill forming outside) they reasonably fast to show up and take care of the issue. Everyone that has showed up to do work was super nice, professional, and willing to explain the process very well. A+ company!"
S.K.

Wilmington, NC
"I am so impressed with this company and its employees! This morning and in the night for the first time in months I did not share my kitchen with uninvited and despised intruders. Yay!!! My communication with EVERY employee in this family-owned business has been friendly, informative, and honest. The cost is super affordable and the willingness to bring a valid and much-needed service is so appreciated! I highly recommend Economy Exterminators!"
Learn about our Wilmington Google Reviews!
Read our Raleigh Google Reviews!
Check out our Charlotte Google Reviews!
Quick Service Request
Contact us today to schedule North Carolina's most trusted pest control experts!