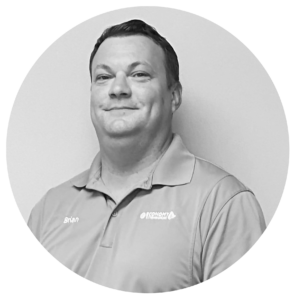 BRIAN BURROUGHS
Branch Manager – Raleigh/Durham Region
Brian Burroughs is the Branch Manager for the Raleigh/Durham region. A native of southeastern NC, he began his career with Economy Exterminators as a technician at our Wilmington branch office. He moved to the Triangle area in 2008, and has since served in many different roles at the company, including supervision of the service department and later the sales department. Brian holds a North Carolina Structural Pest Control license, as well as an Ornamental and Turf pesticide license.  He is active in many associations relevant to our industry, including BOMA and IFMA.
Brian and his wife live in Wake Forest, NC with their 3 children. He enjoys playing golf and is the reigning Economy ping-pong master.
Contact Brian: brian.burroughs@callecon.com