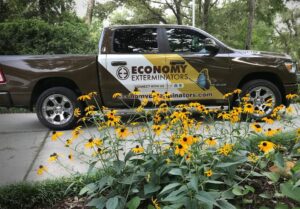 Do you know how to spot a scam?
Scams are everywhere these days, even in the pest control industry. Recently, there was a report of a scam within our industry as reported by CBS17 (Raleigh), so naturally, all of us at Economy wanted to help our customers make sure they don't fall prey to one.
Buyer Beware! If you suspect a home services company is a little "too good to be true", there are ways to check their services before signing on the dotted line:
"Scammer or No Scammer?" Questionnaire:
1. Are they licensed? Ask for their licensure number and check with the state where they conduct business. Check out NC Structural licenses here: NC Structural Pest Control Licensure
2. Are they legit? Search their name on the Better Business Bureau website and see what other's have said about their services.
3. What are other customers saying? See what other customers have said about their experience on a 3rd party site like Google, Yelp or Facebook. These sites make it very hard for companies to take down bad reviews, and you can see how people feel about a company… even if it's brutal honesty.
4. Do they have references? Ask the company for a reference list. Are other customers happy and do they vouch for the company?
5. What are their industry involvements? Economy Exterminators is not only involved in the community, but in the industry as well. Accolades like awards, certification, and industry involvement show their passion for their work.
Bottom line: If sounds it's too good to be true… It usually is.
Questions? You can read more here: CBS17 Raleigh Article