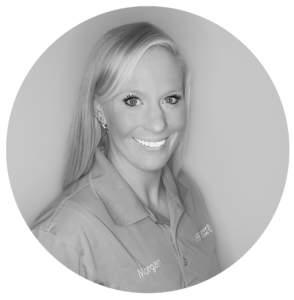 MORGAN KANE
Branch Manager – Wilmington Region
Morgan Kane serves as Economy Exterminators' Branch Manager for the Wilmington region. She started her career at Economy Exterminators as a Commercial Sales representative, and over the years, she demonstrated a natural talent for leadership and an unwavering commitment to the company's goals. As a result, Morgan was promoted to Branch Manager in 2021. Her passion for business, dedication to customer satisfaction, and ability to lead and motivate her team have been integral to the continued success of Economy Exterminators.
Morgan graduated from the University of North Carolina at Wilmington with a Bachelor of Science degree in Business Administration. Previous to working at Economy, she lived in Arlington, Virginia, where she worked as a leasing consultant for four years. It was during this time that Morgan gained valuable experience in sales and customer service.
In her free time, she enjoys traveling the world, and spending time boating on the intracoastal waterway with her husband and two dogs.
Contact Morgan: morgan.kane@callecon.com