Each year, particularly at this special season, we at Economy Exterminators count our blessings and find joy in sharing with those in our community less fortunate.
As in the past, in lieu of mailing Christmas cards, we are hand-delivering this letter and using the money saved on postage to make a contribution to the Salvation Army for its "Christmas Cheer Program." The "Christmas Cheer Program" will provide Christmas presents to over 1,000 children. Last year our customers contributed $3,275.00 along with our contribution of $3,500.00 for a total of $6,775.00. We hope, with your help, we will be able to meet or exceed last year's total.  If you wish to participate in supporting the "Christmas Cheer Program," Economy Exterminators will match your cash contributions up to a total of $5,000.00. Simply make your check payable to the Salvation Army and mail to Economy Exterminators, P.O. Box 4493, Cary, NC 27519 so we will know to match your contribution. We will see that all contributions are delivered to them for the purchase of new Christmas toys for the children of families in need.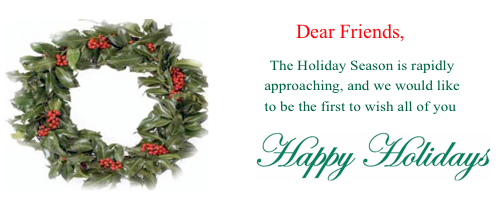 We at Economy Exterminators, and the people you will be helping, will deeply appreciate any donation you can make, and we wish eachof you joyous Happy Holidays!