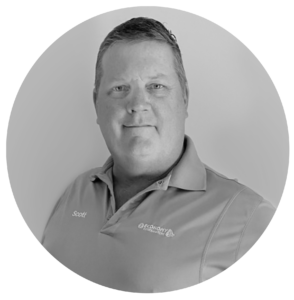 SCOTT SZABO
Director of Operations
Scott Szabo serves as Director of Operations for Economy Exterminators, and has been integral in growing the company. Scott has done it all at Economy: from Service Technician, to Branch Manger in the Raleigh/Durham office, to Service Manager, then transitioning into Sales. Scott then helped to open both the Charlotte NC and the Wilmington, NC offices before starting in his current role. Scott has also mentored countless employees and has the experience to back it up! If you want to know about any role with Economy, ask Scott…  he is a testament to growing your career within an organization!
Scott lives in Wilmington, NC with his amazing wife of 35 years. He enjoys spending time with his grandchildren, golfing, and boating.
Contact Scott: scott.szabo@callecon.com