Having a Pest Issue? Consider It Done with Economy Exterminators
Our NC pest management technicians offer one of the best guarantees in industry. Contact us today to learn more about our hospitality pest control services. One call is all it takes and you can "Consider It Done".
Pest Control for Restaurants in Raleigh, Durham, Chapel Hill, Charlotte & Wilmington
Leave restaurant guests reminiscing about the food–not the flies. Economy Exterminators provides fly protection and more to restaurants and hospitality sites in Raleigh, Durham, Chapel Hill, Charlotte, Wilmington, and across North Carolina.
Say Goodbye to Flies with IPM
As a hospitality industry professional, you take the cleanliness of your establishment seriously. Don't let a fly problem compromise your reputation…
Economy Exterminators uses industry-leading integrated pest management (IPM) methods to ensure your restaurant stays free of fruit flies, black flies, house flies and other related pests. Added benefits of our restaurant pest control include :
Convenient, No-Prep Treatments: Maintaining a pest-free establishment doesn't have to be a hassle. We specialize in convenient, no-prep treatments, meaning you can focus on the lunch rush knowing we've got pest prevention covered.
Documentation: Keep up-to-date with your pest control treatments via a handy Log Book you'll receive during our first visit. The Log Book includes everything you'll need to know about your program, including sanitation guidelines, Material Safety Data Sheets, treatment reports and schedules or electronic documentations. Economy Exterminators uses iPhones for electronic documentation. Spot a pest between services? Contact our offices and we will send someone out within 24 hours.
Pest Control for Chains: Economy Exterminators makes pest management simple, whether for a single restaurant or across an entire chain. Choose the pest company that offers premium services, centralized billing, a key account manager, and so much more!
NC Commercial Pest Control that Counts!
From appetizers to ambiance, your team works hard to ensure that every guest is treated to impeccable service. At Economy Exterminators, we're proud to share the same high standards for service and cater to the unique needs of your business with our customized commercial pest control options.
North Carolina restaurants choose us because they know that in doing so they can "Consider It Done". Contact us toll free at (877) 584-5678 and find out for yourself what makes us the commercial pest control company of choice for restaurant and hospitality sites in Raleigh, Durham, Chapel Hill, Charlotte, Wilmington and beyond!
Z.B.

Raleigh, NC
"Economy Exterminators is by far the best pest control company I've ever worked with. I initially called due to a Yellow Jacket problem, which they immediately resolved. Since that time I have used Economy for all pest control as well crawl space work/maintenance. After having previously received more than 5 quotes from previous organizations for crawl space work, I found Economy to be the most professional, honest and reasonably priced for outstanding quality. I highly recommend them to anyone seeking a local organization you can trust."
J.B.

Charlotte, NC
"Economy Exterminators is amazing! Called around for pricing on contracts and such. Economy Exterminators was reasonably priced, quick to respond and definitely attentive to customers. Every time I've had an issue (seen spider or bugs inside or an ant hill forming outside) they reasonably fast to show up and take care of the issue. Everyone that has showed up to do work was super nice, professional, and willing to explain the process very well. A+ company!"
S.K.

Wilmington, NC
"I am so impressed with this company and its employees! This morning and in the night for the first time in months I did not share my kitchen with uninvited and despised intruders. Yay!!! My communication with EVERY employee in this family-owned business has been friendly, informative, and honest. The cost is super affordable and the willingness to bring a valid and much-needed service is so appreciated! I highly recommend Economy Exterminators!"
Learn about our Wilmington Google Reviews!
Read our Raleigh Google Reviews!
Check out our Charlotte Google Reviews!
Schedule your Free Inspection!
Expert pest elimination services are necessary when faced with a pest problem.
Contact the pest control experts of North Carolina, Economy Exterminators.
Learn About Pests
"The Pest Knowledge Center"
German cockroaches are very common in North Carolina, but there are also Smoky brown and American cockroaches. Learn more in our knowledge center!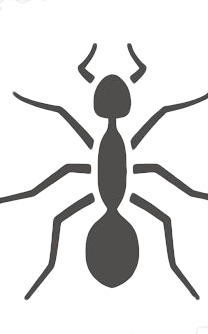 Do you need specifics on how to properly identify fire ants, their eating habits, and biology? Learn more here!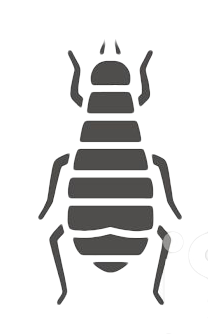 Pets feeling itchy? You may have a flea problem! Learn more about the biology and habits of fleas here.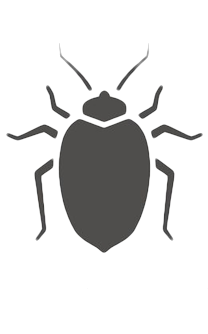 Bed bugs preferred hosts are humans... so if you have them, know how to identify them and call us today for effective bed bug heat treatment!
Do you have mice, rats, or other rodents? Knowing what they eat, their preferred habitat, and other facts can help you identify them. Educate yourself in our knowledge center!
Quick Service Request
Contact us today to schedule North Carolina's most trusted pest control experts!