Commercial Fly Control Services in Raleigh, Charlotte & Wilmington
Is a fly infestation driving away business? Get rid of flies and bring customers back to your place of business with expert commercial fly control from Economy Exterminators.
A minor fly problem can turn into a major issue fast. Contact us today to learn more about our commercial pest control options–and protect your professional reputation and peace of mind with targeted fly control from Economy! Call and schedule your free inspection now: (877) 584-5678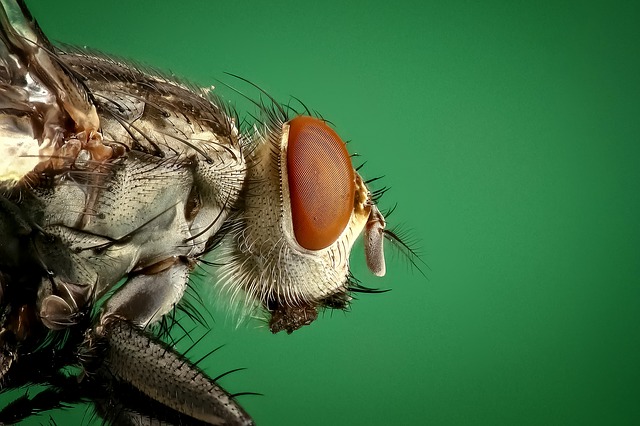 Fly Risks and Dangers
Fly control for restaurants in Raleigh, Charlotte, or Wilmington should be perpetual, which helps mitigate potential food contamination, and reduce risk of poor reviews.
Negative customer feedback and reviews.

Unhappy workers.

Potential transfer of salmonella, E. coli, and other bacteria.

Attracting other pests.
Fly Identification
Before we can control your fly infestation, we need to identify it. As different species of flies have different breeding, feeding, and living habits — our treatments are most effective when we first determine what kind of fly we're dealing with.
Common types of flies found in NC restaurants and other commercial facilities include :
Fruit flies
Cluster flies
Bottle flies
House flies
Moth flies
Drain flies
Phorid flies
Blow flies
Flesh flies
Fly Control Treatment
Without a professional pest company on your side, eliminating a fly infestation can be nearly impossible. Effective fly control requires a proactive approach, diligent attention to preventative measures and ongoing follow-up treatments.
Our Raleigh, Charlotte and Wilmington fly control treatment programs include :
Identification: As with every pest control service we provide, our fly control program starts with a thorough inspection of your facility. After determining your specific needs, we'll design a customized integrated pest management (IPM) solution to address and eradicate your fly problem quickly and effectively.
Initial Treatment: Economy Exterminators will treat the fly breeding sites and surrounding areas to eliminate the existing fly infestation, as well as the potential risks it poses.
Ongoing Treatments: Our pest professionals also provide thorough drain cleaning to ensure total treatment effectiveness. Depending on the needs of your facility, the fly control program may include other pest control strategies like insect light traps (ILTs), baiting, exclusion, mechanical pest traps, breeding site modification and pest materials application.
Fly Prevention
At Economy Exterminators, we believe that taking a preventative approach is the only way to ensure the complete elimination of your fly control problem. As such, we don't just get rid of your existing fly infestation–we protect your facility long-term by providing on-site preventative training on specific sanitation methods among other things.
Don't Wait. Eliminate Your NC Commercial Fly Infestation Today!
As a NC business owner, you have a lot to worry about without adding a fly infestation to the list. Protect your business and your sanity with targeted fly control from Economy Exterminators!
Contact us toll free at (877) 584-5678 to schedule your free, no-obligation pest inspection and find out for yourself what makes us the commercial fly control company of choice for businesses  in Raleigh, Charlotte, Wilmington and beyond. Once call is all it takes and you can "Consider It Done"!
Z.B.

Raleigh, NC
"Economy Exterminators is by far the best pest control company I've ever worked with. I initially called due to a Yellow Jacket problem, which they immediately resolved. Since that time I have used Economy for all pest control as well crawl space work/maintenance. After having previously received more than 5 quotes from previous organizations for crawl space work, I found Economy to be the most professional, honest and reasonably priced for outstanding quality. I highly recommend them to anyone seeking a local organization you can trust."
J.B.

Charlotte, NC
"Economy Exterminators is amazing! Called around for pricing on contracts and such. Economy Exterminators was reasonably priced, quick to respond and definitely attentive to customers. Every time I've had an issue (seen spider or bugs inside or an ant hill forming outside) they reasonably fast to show up and take care of the issue. Everyone that has showed up to do work was super nice, professional, and willing to explain the process very well. A+ company!"
S.K.

Wilmington, NC
"I am so impressed with this company and its employees! This morning and in the night for the first time in months I did not share my kitchen with uninvited and despised intruders. Yay!!! My communication with EVERY employee in this family-owned business has been friendly, informative, and honest. The cost is super affordable and the willingness to bring a valid and much-needed service is so appreciated! I highly recommend Economy Exterminators!"
Learn about our Wilmington Google Reviews!
Read our Raleigh Google Reviews!
Check out our Charlotte Google Reviews!
Learn About Pests
"The Pest Knowledge Center"
German cockroaches are very common in North Carolina, but there are also Smoky brown and American cockroaches. Learn more in our knowledge center!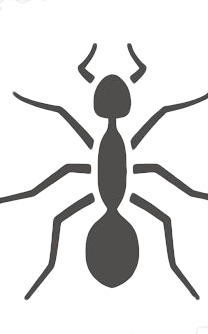 Do you need specifics on how to properly identify fire ants, their eating habits, and biology? Learn more here!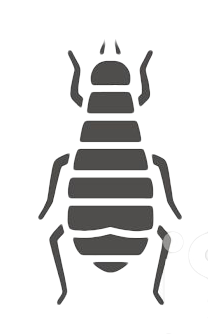 Pets feeling itchy? You may have a flea problem! Learn more about the biology and habits of fleas here.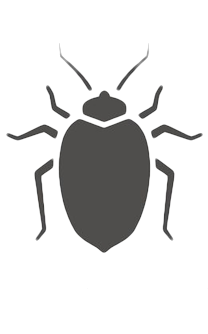 Bed bugs preferred hosts are humans... so if you have them, know how to identify them and call us today for effective bed bug heat treatment!
Do you have mice, rats, or other rodents? Knowing what they eat, their preferred habitat, and other facts can help you identify them. Educate yourself in our knowledge center!
Quick Service Request
Contact us today to schedule North Carolina's most trusted pest control experts!