SPIDER CONTROL IN RALEIGH, CHARLOTTE, AND WILMINGTON
While many spiders are just nuisance pests, some present a threat to the health and safety of your family and pets. If you're unsure what type of spider has taken up residence inside your home, don't risk a spider bite — call Economy Exterminators today.
Economy Exterminators offers one-time spider extermination services, or you can choose our Proven Pest Elimination program, which includes spider control and prevention. During your free inspection, we'll identify the spiders on your property and will determine the risk they pose to your family. Our  spider control experts have experience with all types of North Carolina spiders, including black widows, wolf spiders, jumping spiders and cellar spiders.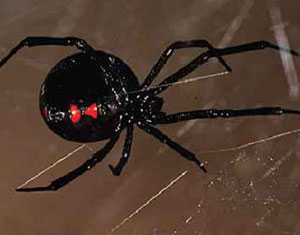 I am so impressed with this company and its employees! This morning and in the night for the first time in months I did not share my kitchen with uninvited and despised intruders. Yay!!! My communication with EVERY employee in this family-owned business has been friendly, informative, and honest. The cost is super affordable and the willingness to bring a valid and much-needed service is so appreciated! I highly recommend Economy Exterminators!
—S.K.

Wilmington, NC
Economy Exterminators is amazing! Called around for pricing on contracts and such. Economy Exterminators was reasonably priced, quick to respond and definitely attentive to customers. Every time I've had an issue (seen spider or bugs inside or an ant hill forming outside) they reasonably fast to show up and take care of the issue. Everyone that has showed up to do work was super nice, professional, and willing to explain the process very well. A+ company!
—J.B.

Charlotte, NC
Economy Exterminators is by far the best pest control company I've ever worked with. I initially called due to a Yellow Jacket problem, which they immediately resolved. Since that time I have used Economy for all pest control as well crawl space work/maintenance. After having previously received more than 5 quotes from previous organizations for crawl space work, I found Economy to be the most professional, honest and reasonably priced for outstanding quality. I highly recommend them to anyone seeking a local organization you can trust.
—Z.B.

Raleigh, NC
COMMON TYPES OF SPIDERS IN NORTH CAROLINA:
We know your pests' seasonal habits, life cycles, their potential dangers, and — most importantly — how to get rid of them. Whether you have a termite infestation, need bed bug treatment, have cockroaches in your kitchen, or any other unwanted pests, contact Economy Exterminators today to schedule your FREE inspection.
Grass Spiders

Carolina Wolf Spiders
Orchard & Spotted Orbweavers
Hacklemesh & Barn Funnel Weavers
To get rid of spiders in your home or commercial property, schedule your free inspection today! The caring team at Economy Exterminators will help you regain your peace of mind with professional in Raleigh, Durham, Chapel Hill, Charlotte, & Wilmington NC spider pest elimination and prevention services.
CONTACT ECONOMY EXTERMINATORS TODAY!
Expert pest elimination services are necessary when faced with a pest problem.
Contact the pest control experts of North Carolina, Economy Exterminators.
Environmentally conscious 
Award-winning
pest control