Don't Let Pests Impact Your Business
Contact us to schedule your free, no-obligation pest inspection — and find out for yourself what makes us the commercial pest control company of choice for food processing facilities in Raleigh, Durham, Chapel Hill, Charlotte, Wilmington and beyond!
Food Processing Pest Protection in Raleigh, Durham, Chapel Hill, Charlotte & Wilmington
Pass your pest inspections with help from Economy Exterminators. Our Raleigh, Charlotte and Wilmington extermination teams are trained on the latest and most innovative pest control technologies that not only treat your existing pest problem, but prevent pest infestations for years to come!
Our proven commercial pest control solutions are tailored to help those in the food processing industry stay in compliance with government health and safety regulations. Contact us today to learn more about our food processing pest control services. One call is all it takes and you can "Consider It Done".
Industry Expertise for your Food Processing Pest Inspection
In addition to employing the most skilled pest control technicians in all of North Carolina, Economy Exterminators offers you access to entomologists and sanitarians so you can feel assured that your facility is completely pest-free and ready to pass Hazard Analysis and Critical Control Points (HACCP) and other inspections.
Our staff receives ongoing training in food processing regulations and industry developments in efforts to better understand your needs. In choosing our esteemed food processing pest management services, you'll also receive:
Documentation: Stay up-to-date via a handy Log Book you'll receive during our first visit. The Log Book includes everything you'll need to know about your pest control program, including sanitation guidelines, Material Safety Data Sheets, treatment reports and schedules or electronic documentations. Economy Exterminators uses iPhones for your electronic documentations. Spot a pest between services? Contact our office and we will be there in the next 24 hours.
Peace of Mind: As a food processing professional, you have a lot on your plate. We work to make your job easier by ensuring that every pest technician who walks through your door is a trustworthy professional committed to exceptional customer service. To that end, each of our team members undergoes a drug test, background check and extensive training so that we can serve you better.
Take your commercial pest elimination efforts from subpar to superb with Economy!
It's no secret that food processing facilities are at a unique disadvantage when it comes to maintaining a pest-free environment. Equip yourself for easy, worry-free pest inspections with Economy Exterminators.
Our tailored pest control solutions and several years experience in the commercial pest control industry give us the edge we need to eradicate even your worst food processing pest infestation. 
Chris S.

Raleigh, NC
"Kudos to Shaun R. at Economy for his work on my home's crawlspace. He removed the old insulation, thoroughly cleaned the joists and floor bottom, and put in new insulation. Also got a dehumidifier installed and it's running as expected. He went the extra mile and cleaned away "stuff" that some mice had left in the crawlspace."
Juanita F.

Charlotte, NC
"Economy Exterminators is a great company. I have communicated with four different people and each one was friendly, professional & knowledgeable. From office staff, inspector to techs, they are great. Its been a little over a week since their initial service of my home & I have already seen a major difference!"
Susan A.

Wilmington, NC
"Economy Exterminators were able to come inspect the house within 24 hours of my contacting them. They then scheduled the first treatment within a week! The technicians they sent out were very thorough in their explanation of the process and what to expect. Also very kind and genuine people and would recommend!"
Learn about our Wilmington Google Reviews!
Read our Raleigh Google Reviews!
Check out our Charlotte Google Reviews!
Schedule your Free Inspection!
Expert pest elimination services are necessary when faced with a pest problem.
Contact the pest control experts of North Carolina, Economy Exterminators.
Learn About Pests
"The Pest Knowledge Center"
German cockroaches are very common in North Carolina, but there are also Smoky brown and American cockroaches. Learn more in our knowledge center!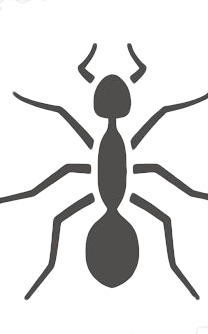 Do you need specifics on how to properly identify fire ants, their eating habits, and biology? Learn more here!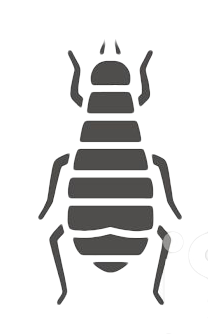 Pets feeling itchy? You may have a flea problem! Learn more about the biology and habits of fleas here.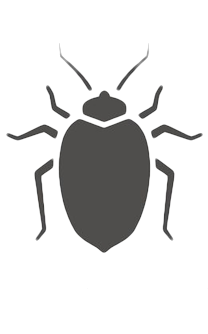 Bed bugs preferred hosts are humans... so if you have them, know how to identify them and call us today for effective bed bug heat treatment!
Do you have mice, rats, or other rodents? Knowing what they eat, their preferred habitat, and other facts can help you identify them. Educate yourself in our knowledge center!
Quick Service Request
Contact us today to schedule North Carolina's most trusted pest control experts!