Pest Prevention for Health Care Facilities in North Carolina
Don't just treat an existing pest problem — stop pest infestations before they get started. At Economy Exterminators, we offer commercial pest control services to eliminate your existing health care pest infestation and protect your facility from future pest management issues.
Contact us to schedule your free, no-obligation pest inspection and find out for yourself what makes us the commercial pest control company of choice for health care facilities in Raleigh, Durham, Chapel Hill, Charlotte, Wilmington and beyond!
Don't Miss This Special Deal!
For new commercial clients, first month NO CHARGE. Check out our FREE initial commercial service coupon!
Good through August 31st, 2019!
FREE Initial Commercial Service
Applies to ALL recurring commercial pest services (not residential). Equipment is not included.
Expires 8/31/2019
Exceed State, Federal Pest Standards with IPM
At Economy Exterminators, we understand the danger a pest infestation poses to the reputation of your health care facility. We hold our pest control technicians to the highest standards of effectiveness, ensuring you'll meet — and exceed — state and federal standards through our execution of proven integrated pest management (IPM) methods that are designed specifically for the health care industry.
Other aspects of our health care pest control include :
Identification: Our Raleigh, Charlotte, Wilmington pest control technicians will conduct a thorough examination of your health care facility to confirm the presence of pests and determine the cause of the infestation. Based on this assessment, they will advise you on the best course of action for treating your existing pest infestation and preventing future pest infestations.
Protection & Prevention: Beyond treating existing pest issues, we'll equip you to prevent them! During our regular treatments, the Economy Exterminators team will provide on-site training and share preventative tips to help you keep your facility pest-free between appointments.
Documentation: Keep up-to-date with treatments via a handy Log Book you'll receive during our first visit. The Log Book includes everything you'll need to know about your program, including sanitation guidelines, Material Safety Data Sheets, treatment reports and schedules or electronic documentations. We provide electronic documentation via our technicians' iPhones. Spot a pest between services? Contact our offices and we will send someone out within 24 hours.
Don't compromise on second-rate pest control services. Choose Economy!
It takes several years of hard work to establish a solid reputation in your community. Don't squander your efforts in choosing a second-rate pest control service to manage your pest control problem.
At Economy Exterminators, we uphold the highest standards of pest control safety and effectiveness because we know that's what our health care clients — and their patients — deserve. When you choose us as your pest management provider, you can rest assured your health care facility stays pest-free for years to come.
Don't just hope for relief from your latest pest control problem, contact us toll free at (877) 584-5678 and "Consider It Done"! In addition to our general services, we offer specialized commercial pest control for bed bugs and flies.
LYNNE E.

Raleigh, NC
"Economy started their business in 1977 less than a year after we moved to Raleigh from Chicago. We are customer #325 meaning we have been with Economy for a long time. I would suggest there is a reason for this long term relationship & that is quality service at a fair price. They live up to it and have for the last four decades. When I have requested help, they have been on top of my problem. I would strongly suggest if you're looking for an extermination service give Economy a good hard look. I did 40 years ago & I'm still with them & really happy."
GERALDINE T.

Charlotte, NC
"I have used this service for years and have always had courteous and quick service, from our agent Louann setting appointments to the guys who actual come out and spray everyone has been wonderful. We actually had service at both of our homes at one point. Thank you for the great customer service!!!"
LISA F.

Wilmington, NC
"I have been with Economy for many years and Pat has been my service tech. He is amazing at his job. He is so thorough. He has saved me from having to get new floors due to a leak under the the house. I only want him to come to my house because he is so wonderful! You should be very grateful to have him as your employee! I hope he gets a raise! "
Learn about our Wilmington Google Reviews!
Read our Raleigh Google Reviews!
Check out our Charlotte Google Reviews!
Schedule your Free Inspection!
Expert pest elimination services are necessary when faced with a pest problem.
Contact the pest control experts of North Carolina, Economy Exterminators.
Learn About Pests
"The Pest Knowledge Center"
German cockroaches are very common in North Carolina, but there are also Smoky brown and American cockroaches. Learn more in our knowledge center!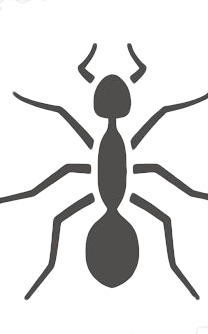 Do you need specifics on how to properly identify fire ants, their eating habits, and biology? Learn more here!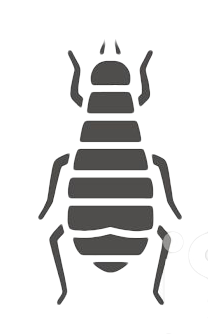 Pets feeling itchy? You may have a flea problem! Learn more about the biology and habits of fleas here.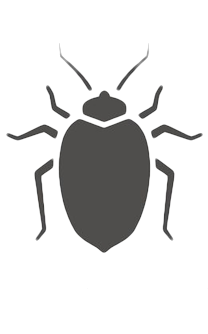 Bed bugs preferred hosts are humans... so if you have them, know how to identify them and call us today for effective bed bug heat treatment!
Do you have mice, rats, or other rodents? Knowing what they eat, their preferred habitat, and other facts can help you identify them. Educate yourself in our knowledge center!
Quick Service Request
Contact us today to schedule North Carolina's most trusted pest control experts!